Brace Yourself! Summer Field Day Is Coming!
Summer Field Day is coming fast and I will try and get all the information posted here. The date is June 26th and the location is Mark Ervine(KF0AUP) beautiful property in High Gate Mo. I will post directions soon as well as a list of what people plan to bring.
Marks Address is
10771 S County Road 426 High Gate,Mo 65014 and you can call him at 319-750-2626 if you have any questions. People that are wishing to attend and need verbal directions can also reach Mark on Simplex on 147.500.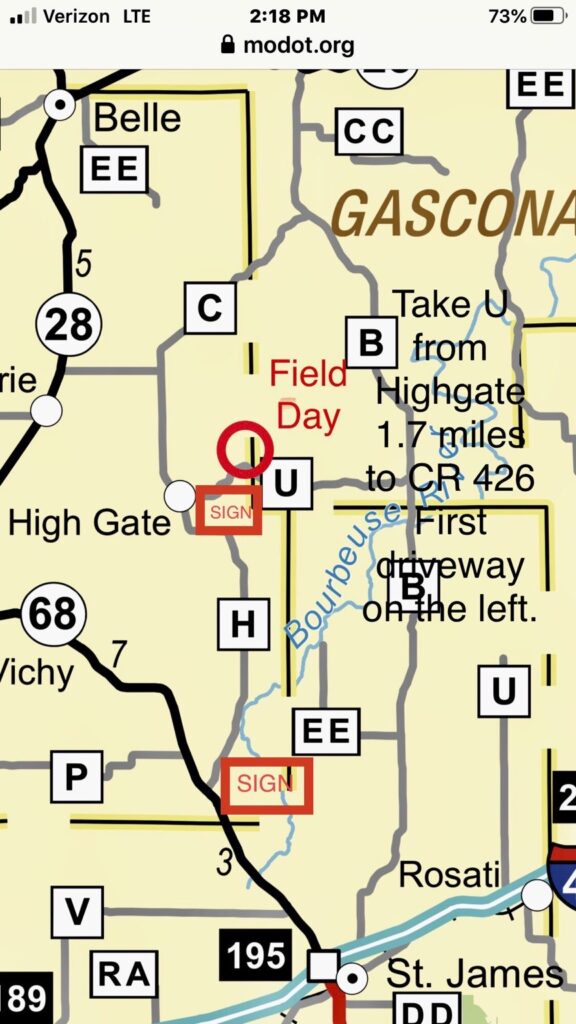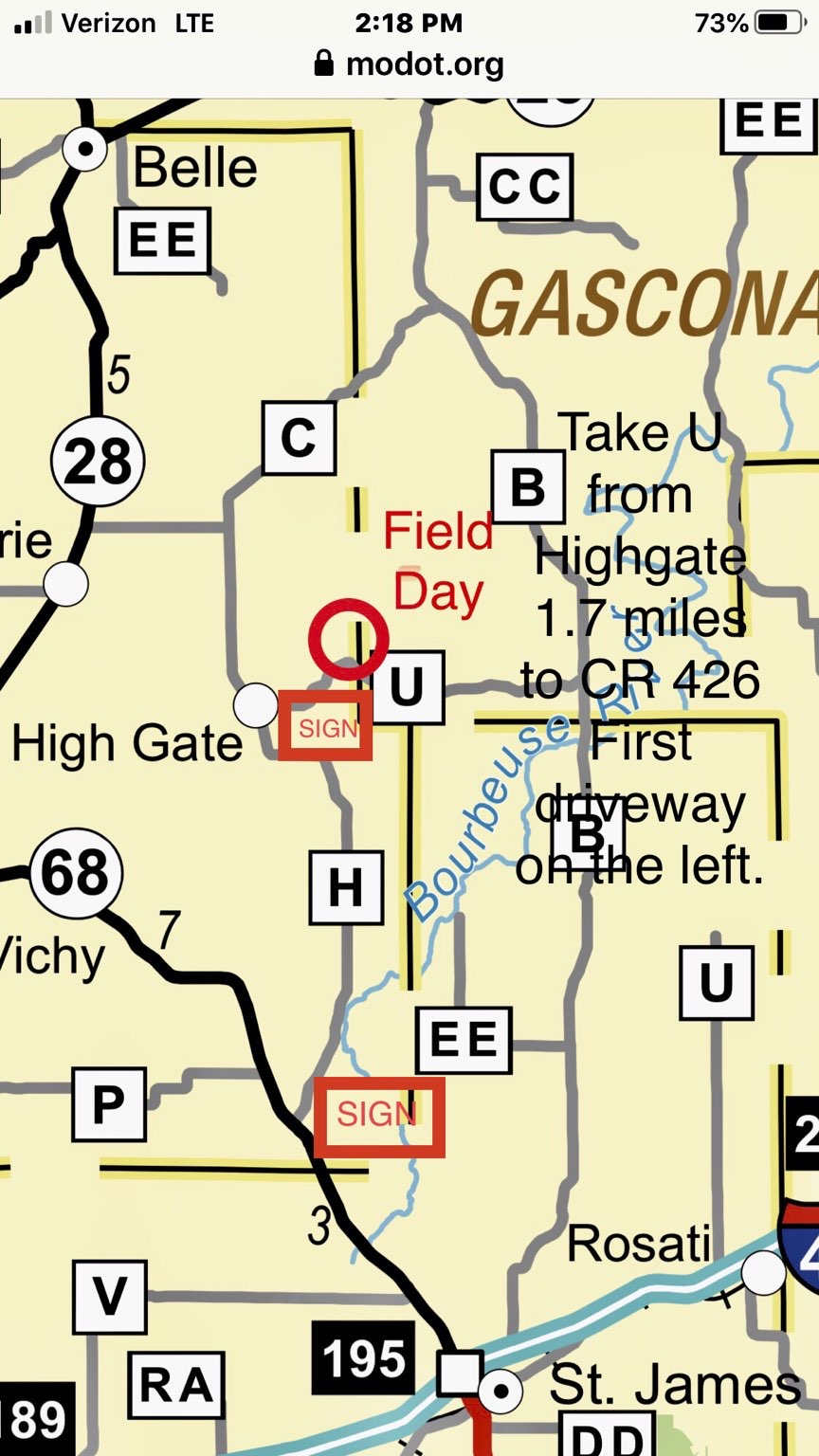 http://www.arrl.org/files/file/Field-Day/2021/2021%20Field%20Day%20Packet.pdf
The big part of everything we do. The Menu!
John-Pepsi, Dr.Pepper Zero, Pepsi Zero, Sprite
Patricia-Cake, Potato Salad, Water, Ice
Jerry-Coleslaw
Paul and Robin-Chips & Breakfast
Bernard- Deserts
Karen- Cake and Ice Cream
Bill- Chicken(not calling you names lol)
Tom- Coleslaw
Amy and Jesse- Devilled Eggs
Terri- Pea Salad, Cherry Pie, Apple Pie
I will update this as information becomes available and we get closer to the event. I hope this is a Field day to remember!