Congratulations Derrek, KE0JYR!!
Today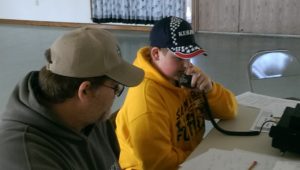 , at the club's Missouri QSO Party station at the Hickory Ridge Conference Center in Meramec State Park, Derrek Johnson, KE0JYR made his very first  HF contact ever!  He contacted WB4WNT in Tennessee and added that contact to the contest log for the club.
It's a big step, Derrek, and we're all very proud of you!  Congratulations!