Knuckleheads Are Flocking!
One of our agents has observed a very rare flock of knuckleheads!  These are often difficult to find and he was able to actually snap a couple of photos of this rare gathering.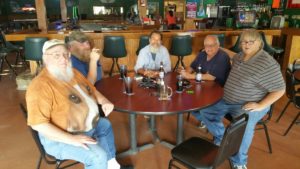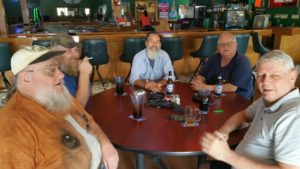 The flock was observed on Tuesday, September 13th at the Leslie Depot in Leslie, MO at 11:00 am.  Our agent was also able to overhear that the flock will be visible again next Tuesday, the 20th,  at the Circle Inn Malt Shop in Bourbon, MO at 11:00 am.  If you too are a knucklehead, or you just want to see what this group looks like in person, come on along and be part of the flock!